Stan Musial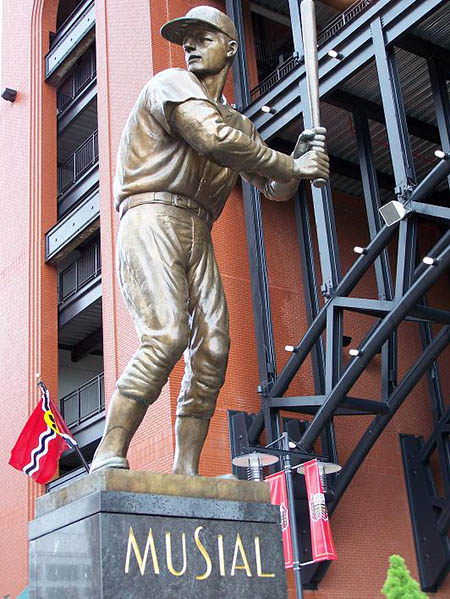 Read Musial's Biography
Jack Buck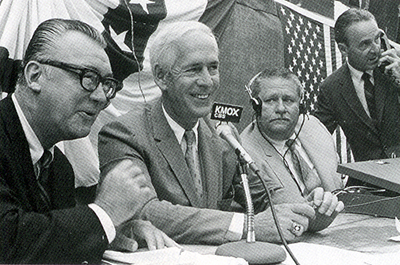 Read Buck's Biography
Satchel Paige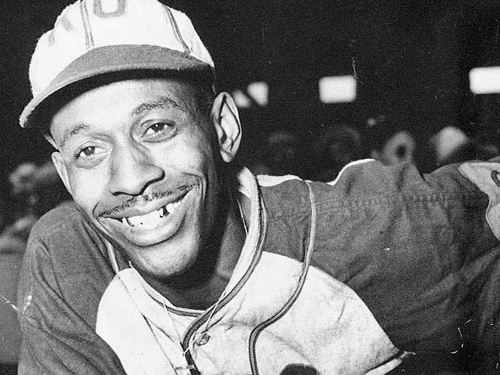 Read Paige's Biography
Introduction from Executive Director Gary Kremer
Missourians of all time periods, races, genders, and occupations have made important contributions to the history of our state. From the first traces of human history to the present day, Missourians have left significant marks on the physical and cultural landscape of Missouri. All of these marks have had a local effect, but many of them have been felt outside the boundaries of Missouri. Many Missourians you will discover and learn about on this website are nationally and internationally known for what they accomplished in their lifetimes.
As you read and view the biographies available here, you'll see rich images, artifacts, and primary sources from the State Historical Society of Missouri. Founded in 1898, SHSMO has been storing and preserving these state, national, and world treasures for people like you to see and think about within our buildings in Cape Girardeau, Columbia, Kansas City, Rolla, Springfield, and St. Louis. Here, the Society's treasures that pertain to Historic Missourians are available to you at the click of a mouse.
Missourians have been making an amazing difference in the human history since the first people or Native Americans populated this region of mighty rivers, trickling creeks, tall grasses, rough cliffs, rolling hills, and wide-open space. Enjoy the lives you're about to encounter. Think about who these people were as individuals and as members of their communities. What can you learn from each one of them today? How will you make a difference in our world?

Recently Added Biographies
About this Website
Historic Missourians is a website created by the State Historical Society of Missouri to assist students of all ages in their study of Missouri history and notable people who influenced the Show-Me State! Historic Missourians provides a biographical entry on each Missourian for which the State Historical Society of Missouri has images and primary resources. These historic biographies will add to students' knowledge of the state and the remarkable people who contributed to its history.
Historic Missourians was created by Carlynn Trout, freelance writer and author of Notable Women of Missouri, and is maintained by State Historical Society of Missouri staff. For comments or questions about Historic Missourians write to contact@shsmo.org.
The Historic Missourians website meets the education standards below from the Missouri Department of Elementary and Secondary Education (DESE).
View standards, GLEs, and an example of using Historic Missourians to meet learning standards.
Thank you to all our contributors!
We wish to acknowledge and give special thanks to our gracious donors and contributors. Links will open in a new window.