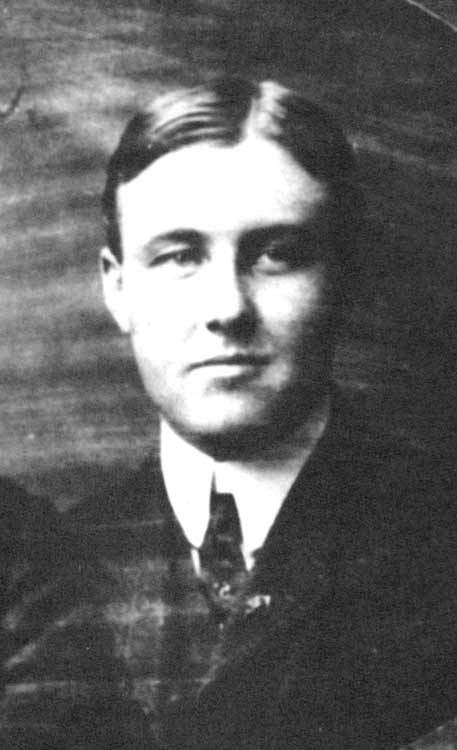 A. P. Green
Full Name: Allen Percival Green
Born: July 22, 1875
Died: June 9, 1956 (age 80)
Missouri Hometown: Jefferson City
Region of Missouri: Central
Categories: Entrepreneurs, Philanthropists

Introduction
A. P. Green was a successful manufacturer who brought jobs and economic growth to Missouri. His fire brick business, also known as the refractory industry, became a multimillion-dollar firm with branches all over the world. His refractory products contributed significantly to the largest period of industrial growth in United States history. They also played an essential role in the winning of two world wars and the massive rebuilding projects that took place afterward.
Allen Percival Green was born on July 22, 1875, in Jefferson City, Missouri. He was the son of Joseph Henry Green, a real estate investor, and Eliza Homan McHenry Green. His family and friends called him "Percy." He attended public schools in Jefferson City and graduated in 1893 from high school. Percy then enrolled at the Missouri School of Mines and Metallurgy in Rolla in 1894. He left college after only one year to start a career as an engineer for the city of Sedalia, Missouri. After spending three years as an assistant city engineer, Percy moved to Pittsburgh, Pennsylvania, where he became a salesman for the Harbison-Walker Refractories Company. In four years Percy was promoted to general manager of the company. His long and productive career in the refractory industry.
Building a Life and Successful Business
A. P. Green married Sara Josephine Brown of Sedalia on June 17, 1903. In 1904 they moved back to Missouri. Green became vice president and general manager of the Evens and Howard Fire Brick Company in St. Louis. The Greens raised a family of three daughters—Elizabeth, Martha, and Josephine—and twin sons—Allen, Jr. and Robert. The Greens' grandson, Christopher "Kit" Bond, was governor of Missouri and a U.S. senator.
While working for Evens and Howard, Green visited the Mexico Brick and Fire Clay Company, a small fire brick plant in Mexico, Missouri. The company sat nearly on top of a prized vein of clay. Green was impressed with the large clay deposits near the surface of the ground. In fact, the area in and around Audrain County once had one of the richest deposits of fire clay in the world. This natural resource was especially suitable for refractory purposes, and it could easily be mined by the open-pit method with steam shovels, thus avoiding expensive underground extraction.
Confident of the plant's potential, Green encouraged the owners of Evens and Howard to purchase the Mexico facility. When they declined, Green decided to buy it himself. It was 1910, and Green was thirty-five years old. He used most of his personal savings to purchase Mexico Brick and Fire Clay for $85,000.
It was at this facility that Green began making his fortune. He worked hard and poured all of his income back into the growing company. Five years later, when the A. P. Green Fire Brick Company was incorporated, the value of the facility and equipment had risen to over $200,000.
The A. P. Green Fire Brick Company
By the beginning of World War I, the A. P. Green Company was rapidly becoming a major supplier of refractory products. Another facility opened west of the main plant, near downtown Mexico, in time to meet the demands of the European conflict. Named after Green's wife, it was commonly referred to as the Josephine plant. The original facility had already tripled its production in less than a decade. With two factories in operation, the company strengthened its place in the fire brick industry. Always concerned about the welfare of his non-unionized employees, Green routinely gave lectures about safety issues to his staff.
The time between World Wars I and II brought mixed economic results. The Green Company continued to expand by making purchases in international and domestic markets during the 1930s economic depression. World War II brought more profitable years with its huge demand for refractory products to line boilers in war ships. The military awarded the Army-Navy "E" for Excellence and the Maritime "M" to the A. P. Green Company in recognition for its achievements during the war.
A. P. Green's impact has gone beyond the jobs he created and the industry he influenced. His and his wife's many charitable contributions still assist Mexico and the surrounding communities.
Established in 1941, the Allen P. and Josephine B. Green Foundation has primarily funded medical research, but it has also made grants to other interests. The foundation gave large grants to Westminster College in Fulton, Missouri, for an endowed chair in English literature, to the University of Missouri to build the A. P. Green Chapel on the Columbia campus, and to Washington University in St. Louis to endow a chair in pediatric neurology. Josephine Green suffered from Parkinson's, and the foundation gave grants totaling over $900,000 for researching that illness.
In 1946, Green retired as president of A. P. Green Company, though he stayed active in it, serving as a director and chairman of the board until his death ten years later. The year of his retirement, Green was a member of the Westminster College Board of Trustees when Winston Churchill delivered the famous "Iron Curtain" speech in Fulton. A. P. Green died in St. Louis on June 9, 1956. He was entombed in the Green mausoleum at the East Lawn Memorial Park Cemetery in Mexico. The effects of his business and philanthropic initiatives can still be felt in Missouri today.
Text by David Moore and Carlynn Trout with research assistance by Jillian Hartke
References and Resources
For more information about A. P. Green's life and career, see the following resources:
Society Resources
The following is a selected list of books, articles, and manuscripts about A. P. Green in the research centers of The State Historical Society of Missouri. The Society's call numbers follow the citations in brackets.
"A. P. Green, 80, dies Saturday; Funeral Rites at 11 Tomorrow." 

Mexico Evening Ledger

. June 11, 1956. pp. 1, 5. [Reel # 29442]
"A. P. Green Dies, Head of Brick Firm." 

St. Louis Post-Dispatch

. June 11, 1956. p. 38. [Reel # 42999]
"Allen P. Green Dies." 

Kansas City Star

. June 11, 1956. p. 6. [Reel # 21020]
"Brick Plant Set to Close in Mexico." 

Columbia Daily Tribune

. December 1, 2002. p. 3A. [Reel # 8713]
"Funeral Services Tomorrow for A. P. Green, Founder of Huge Fire Brick Industry in Mexico." 

Columbia Missourian

. June 11, 1956. p. 1. [Reel # 7675]
"Green Home Among Largest in Missouri." 

Mexico Evening Ledger

. March 24, 1941. p. 1. [Reel # 29370]
"Losing Steam: Mexico, Mo., Is Coping with the Demise of Its Once-great Refractories Industry." 

Columbia Daily Tribune

. January 21, 2002. p. 1B. [Reel # 8698]
"A. P. Green Refractories Co.; Master of Fire." 

The Harbinger

. Jefferson City: Missouri Division of Commerce and Industrial Development, 1970. v. 3, no. 3 (October 1970), pp. 26­31. [REF M330 M691h 1970]
Audrain County Historical Society. 

History of Audrain County Missouri; An Update 1936–1986

. Mexico, Mo., 1986. pp. 245-248, 464-465. [REF F604 H629 1986]
"Chapel on the Campus." 

Missouri Alumnus

. v. 48, no. 3 (November 1959), pp. 6-16. [REF 378.778 T17 1959]
Christensen, Lawrence O., William E. Foley, Gary R. Kremer, and Kenneth H. Winn, eds. 

Dictionary of Missouri Biography

. Columbia: University of Missouri Press, 1999. pp. 348-49. [REF F508 D561]
Ford, James E. 

A History of Jefferson City, Missouri's State Capital and of Cole County

. Jefferson City: New Day Press, 1938. pp. 445-446. [REF F626 F753]
Green, Martha McHenry. 

The Five Little Greens

. Marceline, MO: Walsworth Press, 1985. [REF F508.2 G824]
Johnston, J. W., editor. 

The Illustrated Sketch Book and Directory of Jefferson City and Cole County

. Jefferson City: Missouri Illustrated Sketch Book Co., 1900. pp. 323-324. [REF F626 J644i]
Keller, W. D. 

The Intimate Life of a Missouri Fire Brick

. Mexico, MO: A. P. Green Fire Brick Company. n.d. [REF H172.28 G82i]
Ogle, George A. 

Standard Atlas of Audrain County, Missouri

. Chicago: Geo. A. Ogle & Co., 1918. [REF F604.3 Au28 1918]
Read, Orville H. 

The Refractories People: A History of the A. P. Green Refractories Company

. Mexico, MO: A. P. Green Refractories Co., 1978. [REF H172.28 G82r]
Schooley, Herschel. 

Centennial History of Audrain County

. Mexico, MO: McIntyre Publishing Company, 1937. pp. 215–216. [REF F604 Sch65]
Shoemaker, Floyd Calvin. 

Missouri and Missourians; Land of Contrasts and People of Achievements

. Chicago: Lewis Publishing Company, 1943. v. 5. pp. 433-436. [REF F550 Sh73m v. 5]

Who Was Who in America

. Chicago: A. N. Marquis, 1963. v. 3 (1951-1960). p. 342 [REF 920 W6201 v. 3]
A.P. Green Papers (C2960)
This collection contains the business and personal papers of A. P. Green, a prominent fire brick manufacturer and philanthropist from Mexico, Missouri.
Outside Resources
These links, which open in another window, will take you outside the Society's website. The Society is not responsible for the content of the following websites: