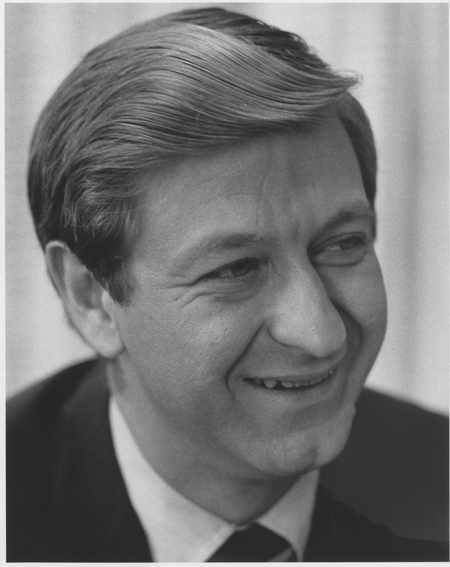 Jerry L. Litton
Full Name: Jerry Lon Litton
Born: May 12, 1937
Died: August 3, 1976 (age 39)
Missouri Hometown: Chillicothe
Region of Missouri: Northwest
Categories: Entrepreneurs, Politicians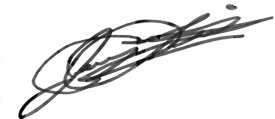 Jerry L. Litton was a successful rancher, US congressman, and candidate for the US Senate in 1976 before losing his life in a plane crash that also killed his family.
Jerry Lon Litton was born May 12, 1937, in Lock Springs, Missouri. His parents, Charley and Mildred Litton, were farmers, and the family lived in a home with no electricity or indoor plumbing. Jerry, an only child, attended school in Lock Springs through the eighth grade and went to high school in Chillicothe. He joined the Future Farmers of America (FFA), a youth organization focused on agricultural education and service, and began successfully competing in FFA speech contests. In his senior year of high school, Jerry became the president of his local FFA chapter and the farm announcer for Chillicothe's radio station KCHI. In April 1955 Jerry was elected president of the Missouri FFA. Unafraid of hard work, he farmed property that he leased, and by the time he graduated from high school, Jerry had saved $15,000.
In 1956, Litton enrolled at the University of Missouri and became a student in its College of Agriculture. His duties as national secretary for the FFA caused him to temporarily drop out of school because of his extensive travel schedule. While serving in this role, Litton met the former US president Harry S. Truman, who encouraged him to start a business and then enter politics. Litton resumed college and graduated in 1961 with a degree in agricultural journalism, all while serving as president of the Missouri FFA, vice-president of the University of Missouri Student Association, and heading the National Youth for Symington campaign. (Stuart Symington was a US senator from Missouri running in the 1960 presidential primary.) Litton married Sharon Summerville in 1959 and they had two children, Linda and Scott.
After graduation, Litton became part owner with his parents in the successful Litton Charolais Ranch in Chillicothe. The Littons successfully raised Charolais, a white French beef cattle breed that proved to be very popular with cattlemen. They used innovative methods and state-of-the-art technology, including television monitors in the barns and computers to record statistics on the animals. Lauded by experts as "the most sophisticated program ever instituted in the beef breeding industry," Litton Charolais Ranch quickly became one of the premier livestock breeders in the United States.
Public service, however, continued to pull at Litton, and he ran as a Democrat for Missouri's Sixth Congressional District seat in 1972 to advocate for the cattle industry, rural communities, tax reform, and the middle class. Litton said, "There comes a time in everyone's life when he must stand up and be counted. Being for or against something is not enough. Writing your Congressman may not be enough." Once in office, he created the Sixth District Congressional Club as a way to connect with his constituents.
As a freshman congressman, Litton coauthored the Litton-Weicker bill, which restricted how the government could use private information collected on its citizens. He served on the House Committee on Agriculture and was also responsible for the Farm Summit meeting, which took place June 18, 1973. This meeting brought all farm organizations together in Washington to discuss how to better communicate to the consumer what farmers do. Future Speaker of the House Tip O'Neill said of the young representative, "I've been in Congress 22 years and I have never yet met a freshman member of Congress that could equal Jerry Litton."
In 1974 Litton won reelection to his House seat, receiving 79 percent of the vote. At this time he decided to sell his Charolais business to avoid any potential conflicts of interest as a congressman.
Litton was in Washington at a time of great political upheaval. The Vietnam War and Watergate had eroded the public's confidence in government. Litton's primary goal while in office was to be responsive to his constituents' concerns and restore their trust in government. His Congressional Club grew into the televised Dialogue with Litton show, which aired between 1974 and 1976. In his effort to bring "government back to the people," Litton hosted a monthly program with a prominent political guest to speak to audience members about their concerns with government. Twenty-nine guests appeared on the show, including Georgia governor and future US president Jimmy Carter, Missouri senator Thomas Eagleton, and the first African American congresswoman, Shirley Chisholm of New York.
In his second term, Litton continued to work on behalf of farmers and food programs. In February 1975, Litton attended the World Feeding Symposium in Paris, France, where he presented a talk discussing world hunger, food shortages, and food aid.
Despite lacking statewide name recognition, Litton ran against two well-known politicians—former governor Warren Hearnes and US Representative James Symington—in the 1976 Democratic primary for the US Senate. He did mini "Dialogue with Litton" sessions around the state to increase the public's awareness of his candidacy. Litton won the primary race with 45 percent of the vote.
On August 3, 1976, while flying back to Kansas City with his family to celebrate his primary win, the plane the Littons were in crashed at the Chillicothe Municipal Airport, killing the entire family as well as Litton's friend and pilot, Paul Ruff Jr., and Ruff's son, Paul Ruff III. In a shocking turn of events, Missouri lost one of its greatest proponents for farmers and small-town America. Many, including Jimmy Carter, believed that had Litton lived, he might eventually have become president of the United States.
The Litton Agri-Science Learning Center in Chillicothe is named for him and provides a place for agriculture education. The Jerry L. Litton Visitor's Center at Smithville Lake maintains a collection of Litton memorabilia. His parents established the Jerry Litton Memorial Foundation in 1976. The foundation supports agricultural, educational, and athletic activities in the Chillicothe and Livingston County area in memory of the Litton family.
Text and research by Laura R. Jolley
References and Resources
For more information about Jerry Litton's life and career, see the following resources:
Society Resources
The following is a selected list of books, articles, and manuscripts about Jerry Litton in the research centers of The State Historical Society of Missouri. The Society's call numbers follow the citations in brackets.
"Jerry Litton, Family Die in Plane Crash; Final Tally Shows He Won Senate Bid." Kansas City Times. August 4, 1976. pp. 1, 10a. [Reel # 21968]
"Jerry Litton: A Story of Rags to Riches." St. Louis Post-Dispatch. August 4, 1976. p. 5. [Reel # 43484]
"Litton a Dynamo in Both Politics and Business." St. Louis Post-Dispatch. August 4, 1976. p. 11. [Reel # 43484]
"Litton Killed in Crash after Gaining Nomination." St. Louis Post-Dispatch. August 4, 1976. pp. 1, 11. [Reel # 43484]
"Litton's Death Leaves Sorrow, Tears, Questions." Kansas City Times. August 5, 1976. pp. 1, 2D. [Reel # 21968]
Christensen, Lawrence O., William E. Foley, Gary R. Kremer, and Kenneth H. Winn, eds. Dictionary of Missouri Biography. Columbia: University of Missouri Press, 1999. pp. 494-496. [REF F508 D561]
Litton Charolais Ranch. The LCR Story. Chillicothe, MO: Litton Charolais Ranch, 1974. [REF F501 L7362Lcr]
Mitchell, Bonnie. Jerry Litton, 1937-1976: A Biography. Chillicothe, MO: Jerry Litton Family Memorial Foundation, 1978. [REF F508.1 L7362]
Litton, Jerry L. (1937-1976), Papers, 1960-1976 (C3730)
The papers of Jerry L. Litton, Missouri Sixth District congressman from 1973 to 1976 and candidate in the 1976 Democratic primary for US senator, include correspondence, congressional office files, campaign files, and miscellaneous material pertaining to the television show Dialogue with Litton, the Litton Charolais Ranch, and the Jerry Litton Memorial.
Litton, Jerry L. (1937-1976), Papers (CA6128)
This addition to the Litton Papers includes correspondence, limited campaign memorabilia, financial records, and miscellaneous papers and office files. Also included are audio tapes, broadcast film, and videotapes primarily from his short term in the US Congress.
U. S. National Transportation Safety Board, Report, 1976-1977 (C3480)
The papers contain the report of the board's investigation into the airplane crash that killed Litton, his family, pilot Paul Rupp Jr., and Rupp's son near Chillicothe, Missouri, on August 3, 1976. Includes reports of groups investigating various aspects of the aircraft, statements of witnesses, a wreckage distribution chart, flight tests, crashworthiness analyses, and test data.
Outside Resources
These links, which open in another window, will take you outside the Society's website. The Society is not responsible for the content of the following websites:
Litton Agri-Science Learning Center
The foundation supports agricultural, educational, and athletic activities in memory of the Jerry Litton family. The primary focus is given to Chillicothe and Livingston Counties, but support may be provided to other qualified projects within the state. A history of the center and a biographical sketch of Litton can be found here.