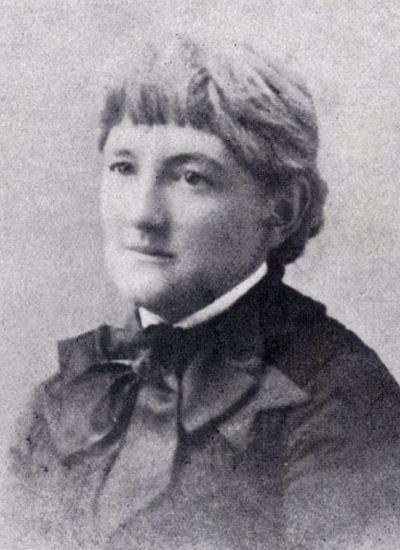 Susan Blow
Full Name: Susan Elizabeth Blow
Born: June 7, 1843
Died: March 26, 1916 (age 72)
Missouri Hometown: St. Louis
Region of Missouri: St. Louis
Categories: Educators, Women
Introduction
Susan Blow was an important leader in education from Missouri. She founded the first public kindergarten in St. Louis and ran it for eleven years without any pay. Blow worked hard to give young children a good start in their education. "If we can make children love intellectual effort," she once wrote, "we shall prolong habits of study beyond school years."
Susan Elizabeth Blow was born in St. Louis, Missouri, on June 7, 1843. She was the oldest of six children born to Henry Taylor Blow and Minerva Grimsley Blow. Susan's family was well off. Her father was a wealthy businessman who made his money in the lead industry. He became a leader in St. Louis business and Missouri politics.
Susan lived in a home on the Mississippi riverfront until she was six years old. In 1849, a great fire burned the riverfront and downtown St. Louis. It destroyed many buildings, including Susan's home. Then a deadly cholera epidemic swept through the city. It killed about seven thousand people and caused many families to resettle in outlying areas. Henry Taylor Blow moved his family to Carondelet, a French settlement five miles downriver from St. Louis.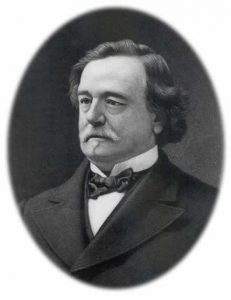 Henry Taylor Blow (1817 – 1875)
Henry Taylor Blow served in the Missouri State Senate from 1854 to 1858. In 1861 he was appointed minister, or ambassador, to Venezuela by President Abraham Lincoln but resigned to return to St. Louis and politics. He served in the United States Congress from 1863 to 1867. Two years later, President Ulysses S. Grant made him minister to Brazil. Henry Taylor Blow is well known for his support for the freedom of Dred Scott, an African-American man once enslaved to Blow's parents, Peter and Elizabeth Blow.
Tragedy in 1849 St. Louis
Susan had a very comfortable lifestyle because of her father's wealth and position in society. She also received a fine education, unlike many children of the time who spent their days working on farms or in factories. Susan's father knew that she was very intelligent. In a letter dated 1857 he wrote, "Sue must have the best advantage in education."
Susan had lessons with governesses at home and also attended a private school in New Orleans, Louisiana. She liked sharing what she learned with her younger brothers and sisters. In 1859, when she was sixteen, Susan attended a private school in New York City. Her education there was cut short by the Civil War. In 1861, the school shut down and Susan returned to Missouri. The Blows were pro-Union and antislavery.
During the Civil War, Susan Blow studied on her own using the family library. She wanted to learn as much as she could. Some people thought she was "too bookish." But Susan didn't let anything stop her from studying or learning more. She even joined a group of thinkers in St. Louis so she could talk with others about her ideas.
Four years after the Civil War, Henry Taylor Blow was appointed ambassador to Brazil. Susan Blow went with her father and worked as his secretary for fifteen months. Afterwards, she traveled to Germany. There she had an experience that gave the rest of her life direction. She observed classrooms inspired by the work of Friedrich Froebel, an important leader in early education. In these "kindergarten" classrooms, Blow noticed that young children learn important language, math, and science skills by playing with objects such as balls and blocks. She decided that children in America should have this kind of instruction, too.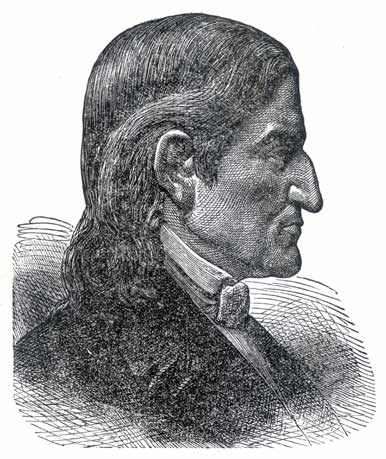 Friedrich Wilhelm August Froebel (1782–1852)
Friedrich Froebel was a German educator who developed the Kindergarten or "children's garden" in the 1800s. His twenty kindergarten gifts, or tools, were arranged to develop a child's knowledge of solids, surfaces, and lines. The gifts also developed a child's practical ability to build, draw pictures, and weave.
Back in America, Susan Blow studied and learned everything she could about teaching kindergarten. She talked with educators about creating a kindergarten program in America. Henry Taylor Blow asked Dr. William Torrey Harris, the superintendent of St. Louis Public Schools, to open an experimental kindergarten. Susan Blow offered to direct it if Dr. Harris would provide a room and a paid teacher.
In September 1873, Susan Blow opened the first public kindergarten at the Des Peres School in Carondelet. While most classrooms were plain, Blow's kindergarten classroom was bright and cheerful. It had low tables and short benches just right for small children. The room contained many plants, books, and toys for children to use during work and play. Students learned about color, shapes, and fractions by using simple objects like balls and blocks. They also learned about keeping themselves clean, eating well, and getting regular exercise.
Public schools in St. Louis and around the country started kindergarten classrooms using Blow's classroom as a model. By 1879, there were 53 kindergarten rooms in the St. Louis school system. Because she had worked very hard and become too tired, Susan Blow became sick. She retired in 1884 and traveled to improve her health. In 1889 she left St. Louis and moved east. In New York and Boston, Blow wrote books and taught about the kindergarten movement.
Susan Blow toured the country giving lectures until three weeks before her death on March 26, 1916. Kindergarten had become, and still is, an important part of American education. After her death, the St. Louis Globe-Democrat wrote of her, "A great commander is gone, but the soldiers will go marching on." Susan Elizabeth Blow is buried in her family's plot at Bellefontaine Cemetery in St. Louis.
Text by Carlynn Trout with research assistance by Valerie Kemp and Jillian Hartke
References and Resources
For more information about Susan Blow's life and career, see the following resources:
Society Resources
The following is a selected list of books, articles, and manuscripts about Susan Blow in the research centers of The State Historical Society of Missouri. The Society's call numbers follow the citations in brackets.
"Susan E. Blow." St. Louis Post-Dispatch. St. Louis, MO. March 28, 1916. p. 14, col. 3. [Reel # 42037]
" Miss Blow Who Put Kindergartens Here, Dies In East. " St. Louis Post-Dispatch. St. Louis, MO. March 27, 1916. p. 3, col. 5. [Reel # 42037]
" Miss Susan Blow's Funeral Will Be Held Here Tomorrow. "

St. Louis Globe-Democrat

. St. Louis, MO. March 28, 1916. p. 8, col. 3-4. [Reel # 39682]
Blow, Susan Elizabeth. Educational Issues in the Kindergarten. New York: D. Appleton, 1909. [REF I B624e]
Blow, Susan Elizabeth. Letters to a Mother on the Philosophy of Froebel. New York: D. Appleton, 1900. [REF I B624L]
Blow, Susan Elizabeth. Mottoes and Commentaries of Friedrich Froebel's Mother Play. New York: D. Appleton, 1895. [REF I B624f]
Blow, Susan Elizabeth. The Songs and Music of Friedrich Froebel's Mother Play. New York: D. Appleton, 1909. [REF I B624fr]
Blow, Susan Elizabeth. Symbolic Education; a Commentary on Froebel's "Mother Play." New York: D. Appleton, 1884. [REF I B624s]
Board of Education of the City of St. Louis. "In Memoriam: Susan E. Blow." Sixty-Second Annual Report. (1916). pp. 37-42. [REF H235.022 Sa24e 1915/16 v62]
Borwick, Jim, and Brett Dufur, eds. Forgotten Missourians Who Made History. Columbia, MO: Pebble Publishing, 1996. pp. 17-18. [REF F508 B649]
Christensen, Lawrence O., William E. Foley, Gary R. Kremer, and Kenneth H.Winn, eds. Dictionary of Missouri Biography. Columbia: University of Missouri Press, 1999. pp. 86-88. [REF F508 D561]
Dains, Mary K., ed. Show Me Missouri Women: Selected Biographies.Kirksville, MO: Thomas Jefferson University Press, 1989. v. 1. pp. 27-28. [REF F508 Sh82 v.1]
Forbes, Cleon. "The St. Louis School of Thought." Master's thesis, Oklahoma University, 1929. [REF F550 M691 v.25]
James, Edward T., et al., eds. Notable American Women, 1607–1950; A Biographical Dictionary. Cambridge, MA: Belknap Press of Harvard University Press, 1971. v. 1, pp. 181-183. [REF 920 N843 v.1]
McCandless, Perry, and William E. Foley. Missouri Then and Now, 3rd ed. Columbia: University of Missouri Press, 2001. pp. 272-273. [F550 M126m 2001]
Menius, Joseph M. Susan Blow. St. Clair, MO: Page One Publishing, 1993. [REF F508.1 B623m]
Snider, Denton Jacques. The St. Louis Movement in Philosophy, Literature, Education and Psychology. St. Louis: Sigma Publishing Co., 1920. [REF I Sn32sa]
Trout, Carlynn. Notable Women of Missouri. Columbia, MO: Columbia, Missouri Branch of the American Association of University Women in partnership with Eugene Field Elementary School, Columbia, MO, 2005. [REF F508 T758 2005]
Outside Resources
These links will take you outside the Society's website. The Society is not responsible for the content of the following websites:
Carondelet Historical Society
This website describes the home of the Carondelet Historical Society, which is housed in the former Des Peres School where Susan Blow opened the first kindergarten in St. Louis. Her original kindergarten room is on display there.

Biographical Directory of the United States Congress


A brief entry that outlines the business and political careers of Susan Blow's father, Henry Taylor Blow, can be found here.