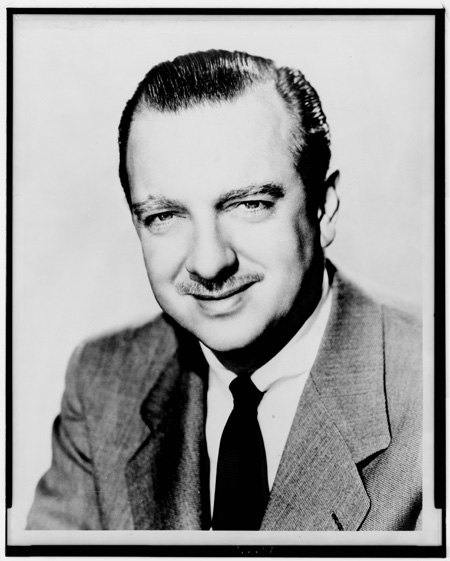 Walter Cronkite
Full Name: Walter Leland Cronkite Jr.
Born: November 4, 1916
Died: July 17, 2009 (age 92)
Missouri Hometown: Kansas City
Region of Missouri: Kansas City
Category: Journalists
Introduction
Walter Cronkite was one of the first broadcast journalists on American television. He is best remembered as the anchorman and managing editor of the CBS Evening News from 1962 to 1981. His high journalistic standards and his ability to communicate complicated events to the general television audience made him a familiar and trusted figure to millions of American viewers.
Early Years and Education
"I was always a researcher." –Walter Cronkite
Walter Leland Cronkite Jr. was born on November 4, 1916, in St. Joseph, Missouri. He was the only child of Walter Cronkite Sr., a dentist, and Helen Fritsche Cronkite. He spent much of his early life in Kansas City. Though he would go on to travel the world, Cronkite remained proud of his Missouri roots and always considered Kansas City his home. Naturally curious and observant, he kept a notebook throughout his youth to record daily observations and often researched in encyclopedias to learn more about subjects that interested him. Since his parents struggled financially, Walter worked many odd jobs to make extra money.
In 1927 Walter's family moved to Houston, Texas. Though shocked by Southern racism, Walter thrived in his new environment. He worked on the staff of the school newspaper at Sidney Lanier Middle School, played piano, competed in various sports, joined the Boy Scouts, kept a paper route for the Houston Post, rode with cowboys at a local ranch, and even built his own neighborhood telegraph network. In 1928 he got his first real taste of politics when he attended both the Democratic National Convention in Houston and the Republican National Convention in Kansas City.
After the Great Depression started in 1929, Walter's father became an alcoholic. Money became so tight that the family was forced to eat dog food at one point. After his parents divorced in 1932, Walter stayed with his mother in Houston and attended San Jacinto High School. He was inspired to become a journalist by a professional newspaperman who volunteered at the school. Walter edited the school newspaper and won a state journalism contest. He then took a summer job with the Houston Post as a copy boy, delivery boy, and occasional cub reporter who wrote small summaries of social functions. Walter graduated in 1933 and enrolled at the University of Texas in Austin.
Getting in on the Action
"I used to think life wasn't worth living…if I couldn't get in on the action." –Walter Cronkite
Cronkite struggled at the University of Texas due to bad grades, poor attendance, and a greater interest in his social life than his academic responsibilities. However, he kept his interest in journalism. He wrote freelance articles for the Houston Press, became a sports reporter for a local radio station, and spent a year working for a telegraph news service. In 1935 Cronkite quit school and went to work for the Houston Press full time. In 1936 he took a job at a radio station in Kansas City, where he met his future wife, Mary Elizabeth "Betsy" Maxwell, an advertising copywriter from the University of Missouri School of Journalism. Walter was eventually fired for refusing to carry out his boss's orders to air a breaking eyewitness report without first double-checking its source.
In 1937 Cronkite took a job at the United Press (UP) telegraph news agency where he covered his first breaking story to make national headlines, a school explosion in New London, Texas. During this time he also served short stints as the radio announcer for the University of Oklahoma football team and as a manager for a small airline before becoming the UP bureau chief back home in Kansas City. There he married Betsy on March 22, 1940.
When the United States entered World War II in December of 1941, Walter was reassigned as a war reporter by the UP. After covering the Allied invasion of North Africa, he was assigned to London to report on the air war over Europe. He flew on a bombing mission and manned gun turrets against German planes, went on a bombing run in the D-Day invasion, and covered the Battle of the Bulge after being dropped by a glider behind enemy lines with the 101st U.S. Airborne Division. After the war's end in 1945, Cronkite reported on the Nuremberg trials of Nazi war criminals. He then moved to Moscow as a foreign correspondent. He returned to Kansas City in 1948 for the birth of his first daughter, Nancy.
A New Kind of Journalism
"Fame came suddenly—a thunderclap, a bolt from the blue." –Walter Cronkite
Shortly after returning to Kansas City, Cronkite took his first television job covering news in Washington, DC, for a group of Midwestern stations. In 1950 he joined the new CBS television network. He excelled at connecting with the television audience and decided to stick with television journalism after the birth of his second daughter, Kathy. His skillful coverage of the 1950 congressional elections earned him a national reputation. Although Cronkite was technically not the first television "anchorman," the term was most famously associated with his style of political reporting. Soon he was more famous than many of the candidates he was covering. Cronkite anchored coverage of every political convention and national election (except the 1964 Democratic National Convention) for the next thirty years. He also interviewed every U.S. president from Truman to Reagan.
Cronkite served as the weekend news anchor on CBS from 1951 to 1962 and hosted several shows and special events. He cohosted the Today Show for a short time with a lion puppet named Charlemagne and hosted popular programs like You Are There, a historical reenactment series, and The 20th Century, a documentary series that required Cronkite to travel to exotic locations across the world. He also covered both the Winter and Summer Olympics in 1960. Cronkite's son, Chip, his last child, was born in this busy period. Cronkite enjoyed the dangerous hobby of auto racing, but after a few years took up the safer hobby of sailing to please CBS management, which planned to promote him.
The Most Trusted Man in America
"Walter Cronkite is more than a newsman; he is more than a television celebrity. He is in fact the great certifier of American fact and opinion." –Henry Kissinger
On March 15, 1962, Walter Cronkite became the anchorman and managing editor for the CBS Evening News, a position he held until 1981. During this time, his news program became the one most watched in America. Cronkite was known for his calming presence and his ability to communicate complex events to the average viewer, who trusted "Uncle Walter" to explain the major events of the era.
Cronkite's heartbreaking report on the assassination of President John F. Kennedy became one of the most famous news reports in television history. Because of his in-depth coverage of the Apollo Space Program, especially the Apollo 11 moon mission in 1969, he was called "The Dean of Space." His special report from Vietnam is credited with helping to change national opinion about the war. Cronkite resisted the Nixon administration's attempts to intimidate the media and won awards for his reports on the Watergate scandal that ended Nixon's presidency. Under his leadership, the CBS Evening News also devoted much attention to the civil rights movement and environmental concerns. Walter even used his influence to set up peace talks between the leaders of Egypt and Israel. Because he often stayed on air for long stretches while covering special events, he was nicknamed "Iron Pants."
Because Cronkite made a point of carefully checking his sources and trying to report breaking news in a fair and impartial manner, the American public put great trust in his nightly sendoff, "And that's the way it is." In 1972 an independent opinion poll named Cronkite "The Most Trusted Man in America," a reputation he would keep for the rest of his career.
Retirement and Death
"I want to live forever." –Walter Cronkite
Suffering from back and stomach problems, and upset by the entertainment-focused nature of modern television news, Cronkite retired from the CBS Evening News on March 6, 1981. However, he planned to remain a special reports correspondent for the network. Cronkite participated in some CBS shows after leaving the Evening News, such as Walter Cronkite's Universe, a science program that directly inspired the modern-day Discovery Channel, but his appearances on television became less and less frequent because of his strained relationship with CBS management and the new Evening News anchor, Dan Rather.
In his retirement years, Cronkite stayed active. He spent much of his time visiting with his friends and family from Kansas City and was asked to emcee the city's 150th anniversary celebration on June 3, 2000. He also entertained a long list of famous friends at his mansion at Martha's Vineyard, Massachusetts, started playing the drums, sailed all over the world in his yacht, and traveled throughout the country as a professional speaker.
A year after Betsy's death from cancer on March 15, 2005, Walter was diagnosed with cerebrovascular disease, a blood circulation disorder with symptoms such as memory loss, partial paralysis, personality changes, and difficulty speaking. After this, Cronkite slowed down mentally and physically until his death on July 17, 2009. A large memorial service was held in New York and then Cronkite's body was returned home to Kansas City for cremation and a private funeral at Mount Moriah Cemetery.
Walter Cronkite is considered one of the greatest television anchormen of all time. He won the Peabody, George Polk, and William Allen White awards for journalistic excellence. Arizona State University named its journalism school after him. He won multiple Emmy awards and was inducted into the Academy of Television Arts and Sciences Hall of Fame. He was also honored for his environmental work. Cronkite was the first non-astronaut awarded NASA's Ambassador of Exploration Award and was the first living person inducted into the Hall of Famous Missourians in the capitol building at Jefferson City. In 1981 he was awarded the Presidential Medal of Freedom. Perhaps Walter Cronkite's greatest accomplishment was helping to create a set of journalistic standards for television news.
Text and research by Todd Barnett
References and Resources
For more information about Walter Cronkite's life and career, see the following resources:
Society Resources
The following is a selected list of books, articles, and manuscripts about Walter Cronkite in the research centers of The State Historical Society of Missouri. The Society's call numbers follow the citations in brackets.
"Celebration Toasts KC's Past—and Heralds Its Future." Kansas City Star. June 5, 2000. pp. 1, 14. [Reel # 23420]
"Kansas City Once Cronkite's Beat." Kansas City Star. March 22, 1969. p. 16. [Reel # 21616]
"'The Most Trusted Man in America' Dies." Kansas City Star. July 18, 2009. pp. A1, A18. [Reel # 23732]
"State Honors Native Son." Columbia Daily Tribune. March 9, 1999. p. 1. [Reel # 8664]
"Three on the Anchor." St. Louis Post-Dispatch. December 25, 1996. p. 3G. [Reel # 44276]
"A Wry Memoir from Uncle Walter." St. Louis Post-Dispatch. December 22, 1996. p. 5C. [Reel # 44275]
Brinkley, Douglas. Cronkite. New York: HarperCollins, 2012. [REF F508.1 C8815b]
Brown, John W. Missouri Legends: Famous People From the Show-Me State. St. Louis: Reedy Press, 2008. pp. 22-23. [REF F508 B8132]
Cronkite, Walter. A Reporter's Life. New York: Alfred A. Knopf, 1996. [REF F508.1 C8815]
Orr, Rita. "Forty Minutes with 'America's Old Shoe,' Walter Cronkite." Missouri Life. v. 6, no. 3 (July-August 1978), pp. 42-47. [REF F586 M6912]
Outside Resources
These links, which open in another window, will take you outside the Society's website. The Society is not responsible for the content of the following websites: